Individuals with intellectual and developmental disabilities who cannot live alone or with their families, for whatever reason, rent a home and share expenses.  The Arc of Walker County provides 24-hour care in the home to enable these individuals to live in the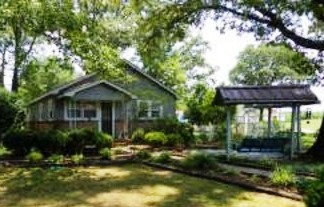 community as independently as possible with support.  Individuals receive care and assistance with every aspect of their daily living, such as meal preparation, medication administration, health, safety, doctor's appointments, transportation, etc.  As well as receiving assistance with everyday living issues, each individual has a training plan tailored for his/her needs.  Training occurs in the home each day.
Many individuals we serve have no family, so those with whom they share their home and the employees of The Arc of Walker County are their family.  Without this "family," many of these individuals would have to remain in an institution or a group-home setting, without the freedom of being part of the community.
The Arc of Walker County assumed management of six residential homes in December 2001.  Today we have 18 homes in Walker County  and serve more than 40 individuals.
Eligibility
Eligibility for adult services requires a primary diagnosis of an intellectual disability.  Additional developmental disabilities must be secondary to the diagnosis of intellectual disability.  Applicants must, as measured by an adaptive behavior instrument, have sustained functional limitations in at least two major skill areas.